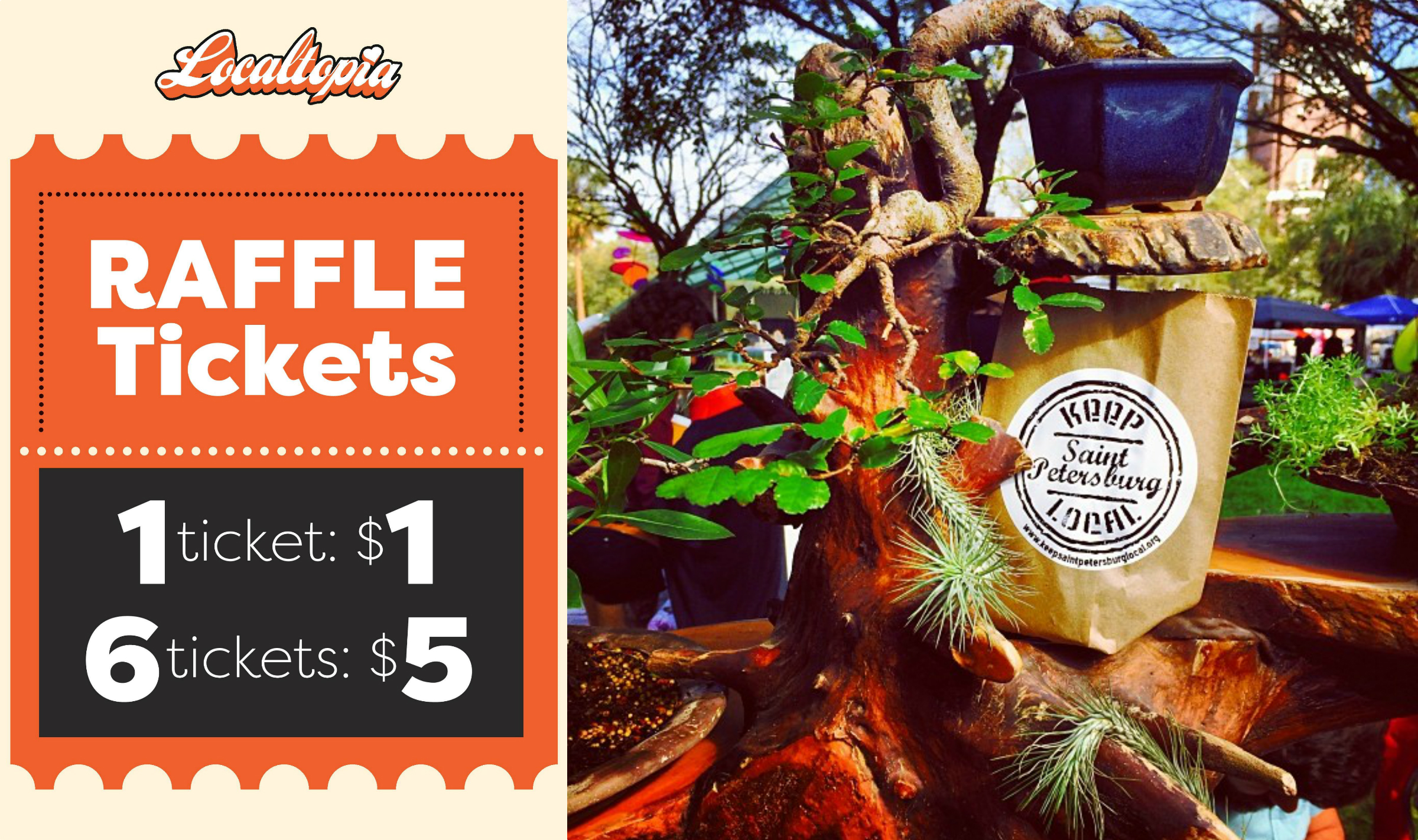 Did you know that THE biggest *local* raffle takes place at LOCALTOPIA?
Buy your raffle tickets ($1 each or 6 for $5) at the Welcome Center/"Local Thirst Stations," then visit each of our vendors (almost all are participating in the raffle). ☛ Look for the brown paper bags with our Keep Saint Petersburg Local sticker (like in the photo)! Drop your raffle ticket/s in the bag/s of the one/s you'd like to win. ☚
Think about all the amazing vendors participating … these are your fave local businesses & community organizations. Now imagine being able to win some of their local goodness for just $1?! Some of them are already sharing pics of their prizes using #LocaltopiaRaffle, so check out that tag on social media!